Many advertisers were affected by a Facebook change that eliminated specific interest targeting possibilities. More specifically, Facebook removed detailed targeting options that relate to topics that may be considered sensitive, such as health causes. Luckily, LeadEnforce provides the solution to difficulties caused by this update enabling the creation of accurate audiences on Facebook. Let's look at how one of our clients improved ad performance by using LeadEnforce to target particular group members and page followers.
Сhallenge
Our client is an online store offering diabetes supplies such as disposable pens, insulin pumps, and blood glucose test strips to the american market. Selling diabetes supplies, the client is appealing to diabetes patients with types I and II of any age, gender, income level, or educational level.
It's needed to admit that the diabetes devices market in North America holds the largest share in the global diabetes care products. This may be indeed a good thing in terms of potential but a problematic thing in terms of market saturation and strong competition.
The major challenge for the quickly growing online diabetic supplies store was to increase the demand for the offerings and sell more positions. It particularly wanted to increase total reach while showing ads to only engaged users to get higher conversion rates without sacrificing team time spent and without budget being wasted.
Solution
Willing to scale its marketing campaigns in the most cost-effective way possible, our client turned to Facebook Interest Targeting. Generally speaking, this feature gives the opportunity to target the audience based on their assumed interests, more precisely, those who liked the pages devoted to the topic or demonstrated an interest in the topic in another way. Recently Facebook rolled out a new update according to which interests associated with Health Causes are no longer available.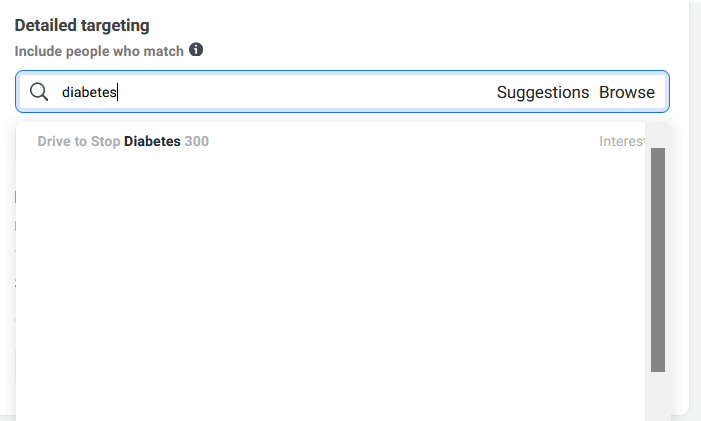 This is when our client realized he needed help of a special tool to create engaged audiences. After learning all about LeadEnforce he decided to use it to achieve his goals, as LeadEnforce gives an opportunity to target the audience of a specific Facebook group, page, or Instagram account.
Here's a look behind the curtain of how it was:
Our client picked several Facebook groups and Instagram accounts of his competitors who also provide diabetes supplies. As people have already shown their interest by joining those groups and pages, they were more likely to become a proper audience for our client.
In general, choosing competitors' groups or public pages as a basis for the audience is one of the most efficient ways to get engaged users. Even if not all group subscribers are from the desired location, there is always a possibility to add location filters.
Moreover, our client decided to widen his audience by targeting other accounts related to diabetes. This way, he found sources devoted to diabetes that bring his prospects together. These were pages of diabetes associations, diabetes support groups, and tips for diabetes patients.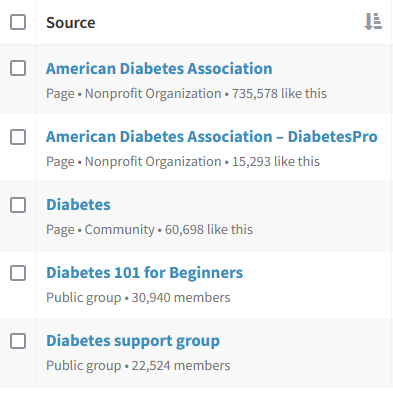 As a result, using LeadEnforce over a 3-month period, our client noticed significant changes in his ad performance. He finally got quality leads who were more likely to convert into customers from his campaigns growing daily orders from an average of 63 to over 200 sales per day. Using an accurate LeadEnforce audience helped him increase total reach, improve ROI, get higher conversion rates and lower CPA.
Conclusion
All in all, implementing LeadEnforce had massive results in terms of creating high-quality custom audiences and attracting potential customers.
Although Facebook removed some options for interest targeting, LeadEnforce is still a proven and profitable way to scale marketing with high-quality audiences specifically interested in the subject.