What is Business Suite and how to access it?
The pandemic brought many changes to our life. It especially affected businesses many of which ended up in a disastrous situation. Now there's more demand among small businesses for an easy tool to help advertise their product.
Facebook recently introduced Business Suite which they position as a simplified way to manage all your Facebook and Instagram pages and Facebook Messenger in one place. Facebook Suite makes it easier to stay in touch with your customers and analyze your ad performance.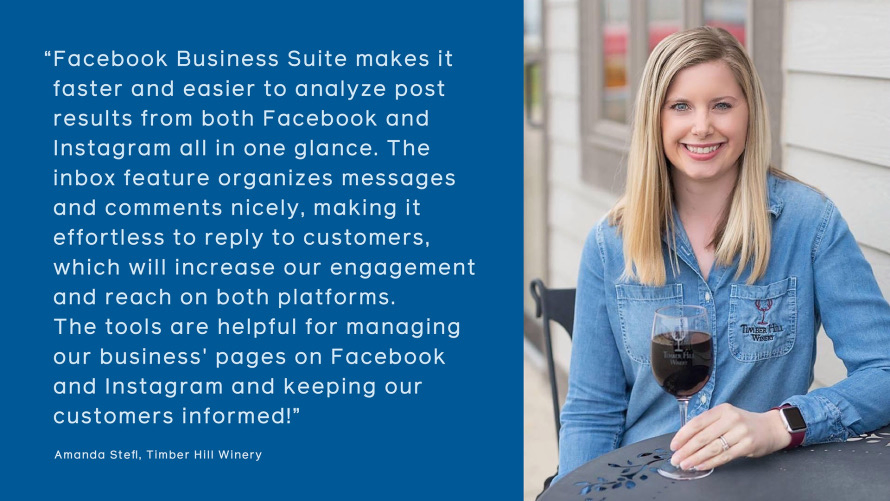 On the desktop, you can access Business Suite through this link http://business.facebook.com/
If you're using Pages Manager app on mobile you'll see the option to switch to Facebook Business Suite.
To start using this tool you'll need to link your Facebook and Instagram account. Here're the steps to do that:
Open your Business Suite. It's accessible through this link.
Select Inbox on the left sidebar.
Click on Instagram icon.
Click on Connect account.
Log into your Instagram account.
So what does Business Suite allow you to do?
1. See the overview of your ads performance, audience reach and engagement rate both from Facebook and Instagram ads. All the data gathered in one place.
2. Receive all the messages from Messenger, Facebook and Instagram Direct into one Inbox. Moreover, all the notifications are stored in the Activity section.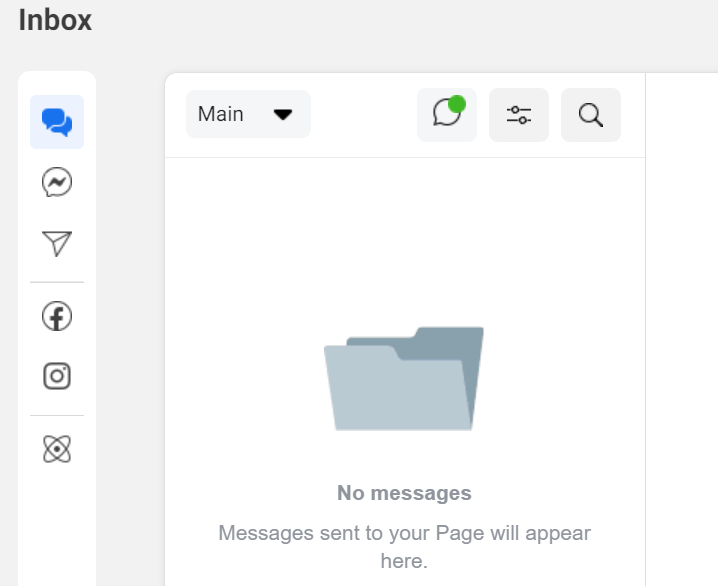 This tool will help you quickly serve the needs of your customers, react to their comments and promptly address negative feedback if there's such.

You can also use Automated responses to reach and interact with more customers.

3. Save time by sharing posts on Instagram and Facebook feeds at the same time. The good thing is you can choose to publish the post at the same spot or schedule it for later.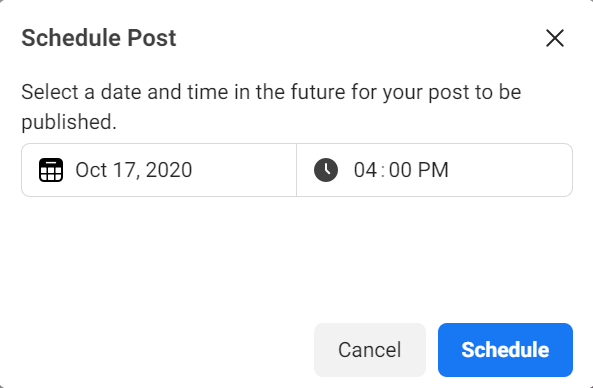 You can also Boost the created posts in one click from the Posts section.
4. Create ads. Facebook offers the following options for ads you can create in Facebook Suite.





At the moment the choice is limited compared to Facebook Business Manager.
5. You can also test Facebook Automated ads.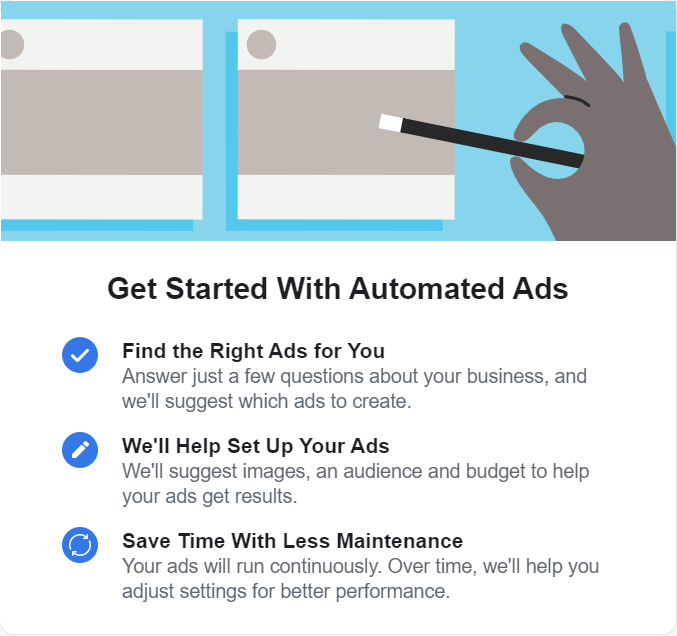 It's perfect for individuals and small businesses dealing with the marketing side of their business on their own, without the help of professional marketing specialists. Facebook basically offers to do everything for you based on your objectives. You have to answer a few questions to provide information about your business:
Select up to 3 categories representing your business (like local service, food, coffee shop etc).
Specify the way you do business: direct contact through phone calls, emails, or messages; online through website; in-person at your physical location.
Specify the way you would prefer to communicate with customers: they contact you first or leave the contact information so that you could reach out to them.
Add common interests, hobbies and activities that your customers share.

Based on your answers Facebook will provide suitable types of ads. For example: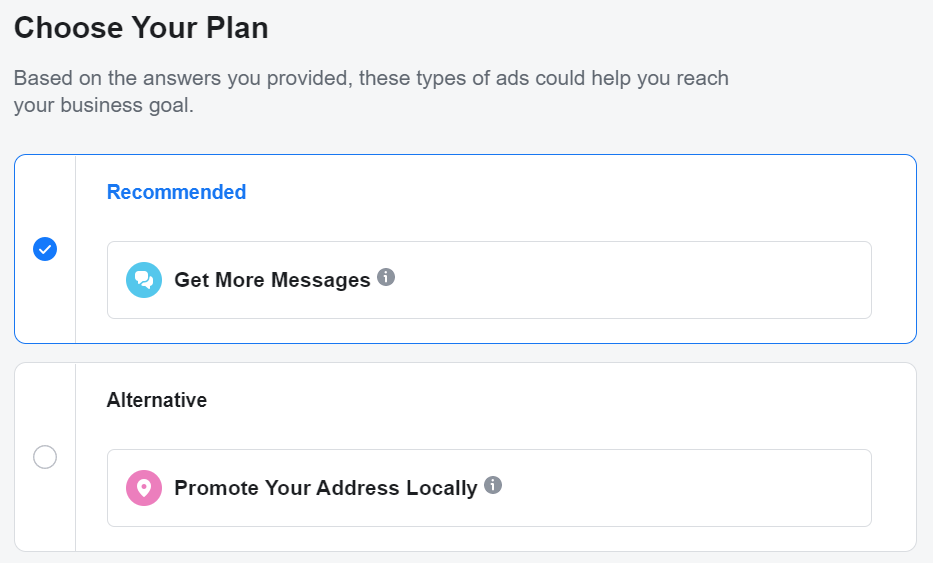 Then you just set up the ad creative, an audience and daily budget. Pretty easy compared to Facebook Ads Manager.
However, Facebook points out that at the moment it doesn't replace Ads Manager for those who are using it to create ads. They position it as a separate tool along with Facebook Ads Manager.
6. Insights provide analytics where you can track the overall performance of your ads across Facebook and Instagram. Here you can see the reach and engagement rate, and also get insight into your target audience.

Visit More tools inside your Business Suite to find many more settings to customize.
Facebook is further planning to add WhatsApp into the Inbox inside Business Suite and also integrate Facebook Shops.
At the moment Facebook Business Suite is at the stage of A/B testing and not available to everyone. This year it was made available for small businesses. But in the long run, Facebook is planning to implement this tool for businesses of all sizes.