What is today's idea of being a popular musician? I'd say: social media presence and having a large follower base. The more you're recognized via different channels, the more popular you are.
Surely there's a matter of quality of your followers. Big numbers don't always show a high engagement rate which is significant for measuring success on social media. Today many prefer quality over quantity because buying Instagram followers eventually has only a negative effect.
You don't really need a huge number of "ghost followers" who won't invest in your music: go to your concerts or buy your album on music streaming services.
Nevertheless, when it comes to building an audience on Instagram or Facebook you have to start somewhere. A good way to at least let people discover your music is to try the download gates tool.
For example, you're releasing a new song. What do you usually do to promote your release? Did you know that you can promote a song and grow your audience on social media at the same time? Well, Download Gates is exactly what you need to do that. This tool will help you expand the reach of your music using different channels.
What Download Gates are and how they work
The idea of download gates is simple: you create an incentive for social engagement. In other words you:
let people download your song or album for free,


or give a URL to access a file stored in Google Drive, Dropbox, or other cloud storage.
In the first case, you would need to have your own platform to upload the material. Thus, you can drive traffic from your website to your social media.
In the second case, it's clear that you upload your song or album to a cloud.
In exchange, they have to go through one of the following gates:
Leave Email address
Share phone number (Telegram or SMS)
Facebook group join
Facebook page like
Facebook post like
Facebook post share
Instagram profile follow
Instagram post like
YouTube channel subscribe
It's crucial to provide motivation for people to go through the selected gates. When setting up a download gate, place bait for potential followers. For example, a short piece of a song, if you're going to gate users to an album, a whole song from it, or a video clip.
It's needed to stimulate interest. Who'd like to "buy" without seeing? Most people won't even bother to go through your download gate without enough motivation.
Also, remember that motivation should match the actions the potential followers have to take in order to get access to your song/album. Don't use too many gates, 1 or a maximum of 2 is enough for one offer.
Benefits of Download Gates to promote new releases
1. Download Gates serve multiple purposes. They bring a double profit: every time someone downloads your song you get a follower or a like. You promote your music, your social media profile and grow your following at the same time.

2. Download gates can help you turn your music listeners into real fans and followers on Instagram, Facebook or YouTube. If people like your music but don't follow you on social media yet, follow-to-download gate is a good way to make them finally "commit" and join your followers base.

3. Integrate a Facebook Pixel in your Download Gate to be able to build a custom audience on Facebook. It's optional but why not? First, install a Facebook pixel inside your Facebook Business Manager. Then insert it in the process of setting up a download gate on LeadEnforce. If you don't know what a Facebook pixel is or how to set it up, here's an article to fill this gap.

4. Growing a fan base, especially if you're a young musician, is not an easy task. At the beginning of your path, you may not have enough funds to spend on advertising. You set up one download gate and place it on any of your social media (Instagram, Facebook, Twitter, LinkedIn, a personal blog, a website). It's a passive way to grow your fan base organically. It will slowly but surely bring new followers. You only pay for a subscription to LeadEnforce download gates. For $9 a month you get an unlimited number of download gates to create.

5. You surround yourself with a long-term quality audience. Not everyone who came through download gates will stick around but I guess you don't need "ghost" followers anyway.

6. You'll have access to the analytics dashboard inside the platform.


Thus you'll be able to track the number of visitors and how many of them subscribed. Also, there you can download the list of contacts in case you asked people to leave an email or a phone number.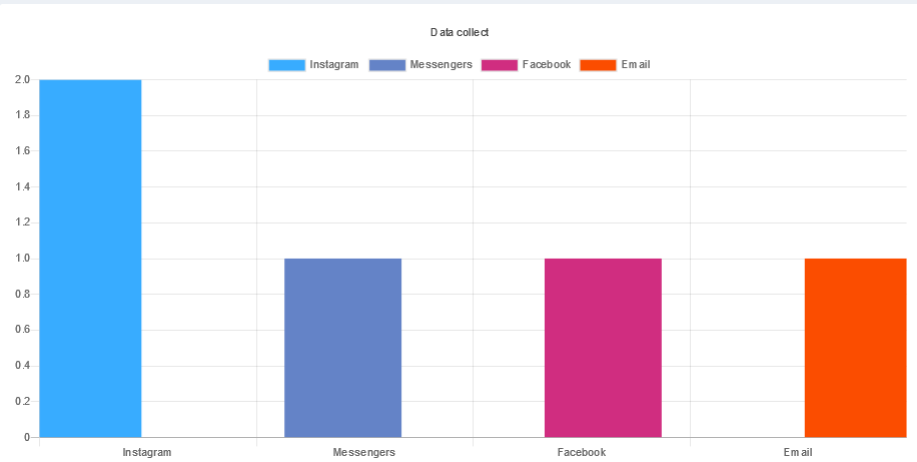 There's a separate graph to see what gates people went through. All the potential listeners broken down by the selected gates.
Create your first Download Gate
Why use download gates?
To sum up, what Download Gates will help you get is this:
Contact list and a Facebook custom audience of potential listeners to use in a future email or retargeting ad campaigns. People who went through a download gate have a high potential to eventually convert.


New followers on social media platforms where you're gating the users. LeadEnforce has download gates that connect with Instagram, Facebook and Youtube. You build a long-term fan base. In future, they will consume your music in an organic way and you'll be able to convert organic traffic into a quality audience.
Download gates are not so fast but effective in the long run. You don't get thousands of followers at once as you would after buying bots. However, you should know one thing about fake followers: in the end, they do more harm than good.
Here, you don't risk anything. With the help of Download Gates you create additional channels for conversion and get an organic audience for your future releases. Create your first Download Gate on LeadEnforce now and take advantage of all its benefits.